James Robert Watson posted on his site an interesting bit about the Verizon logo that I'd like to paraphrase for you. Basically, it's that Verizon has a logo with one graphic too many.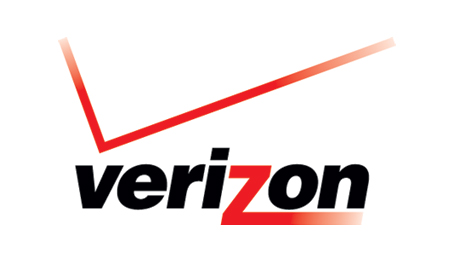 Verizon's logo is made from familiar and rather ordinary ingredients — masculine black and red colors (think NASCAR), Helvetica Black type (lightly modified), and a red z, which is the visual trick and vaguely resembles an electric spark. It also has a big, red check in a different line weight, with different angles, that looks like the corner of a box.
But why does the check exist? It has no useful association; it establishes no tone or air, and it conveys no information. Worse, it's not benign — it competes with the z; both are red and both are angled. Basically, you have two focal points.
This becomes evident . . .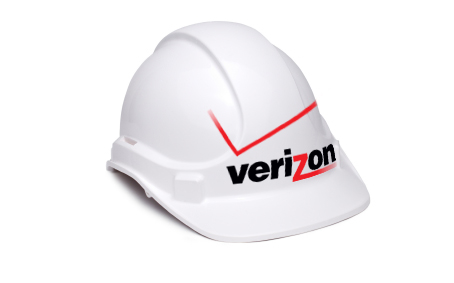 . . . when you remove the check . . .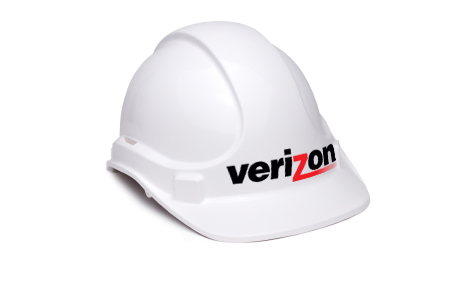 The logo is simpler and stronger. A simpler logo has functional benefits, too. Because it's triangular and mostly air, the red check occupies, and deadens, a lot of space. Without it, Verizon will fit many formats that are otherwise awkward to design, and it can be bigger. Here it is on a service van . . .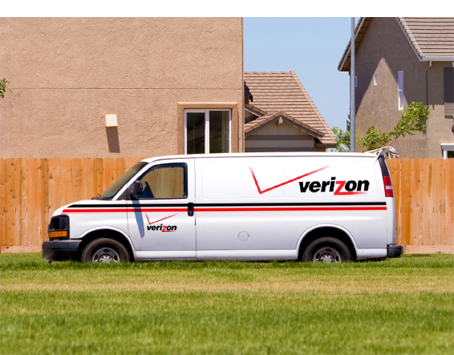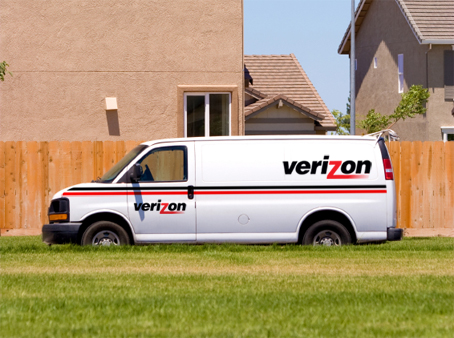 The thing to keep in mind as you design is that every element must contribute to your image, and if it doesn't, don't use it. The ideal image is the simple one in which every element — a line, a space, a color, a type choice — has a purpose that you can articulate. When you find that your design isn't quite "working," suspect two causes — either the goal hasn't been clearly articulated, or the graphics contain a rogue element like Verizon's check.
Can you name other examples?
.