Last Thursday an internet shopper, searching for Wright's Copper Cream, stumbled, obviously by accident, upon our Design Talk post Which polish would you buy? and afterward fired off the following exasperated letter . . .
"Really? You're blazing past the obvious question, which is, which polish works better? That's all I want to know — I don't care about the packaging. I just used some of the Wright's silver polish — in a brown squeeze bottle — very inconvenient — but the product worked. So I'm shopping for their copper cream in a retail store, because their website isn't working, which led me to this bizarre site discussing packaging — as opposed to whether the product actually works. If I like a product, I'll switch it into another container, if the original container is inefficient or clumsy. But I suppose there are many weak-minded individuals out there who make purchases based on colors, shapes, supposed subliminal triggers; as P.T. Barnum said, there's a sucker born every minute . . ."
—————
He probably wouldn't have been more disoriented if he'd just fallen down Alice's rabbit hole! So I replied as follows . . .
"Well, that must have been frustrating, landing here when all you're looking for is a place to buy some polish and maybe read a decent review or two.
"I can explain.
"Before & After is a graphic design site, and we're discussing packaging because, well, we design packaging (and other things). It's about a $100 billion industry that affects almost literally everything you touch.
"As for weak-minded individuals and suckers, well yes, there are some. But try this: next time you're at the supermarket shopping for a product with which you are unfamiliar — a salsa, let's say — pay attention to how you interact with the packaging; which label or name or shape or color you reach for first, and why — and why you choose to buy this one instead of that one. Sometimes it's pure price, but not often. If you have no experience with the product, you'll be looking for clues in the packaging, in the name, something that gives one jar an edge over the others.
"Or try it in the beer aisle. Which of those 30 boutique beers do you reach for, given no outside information? The package design is going to be a factor.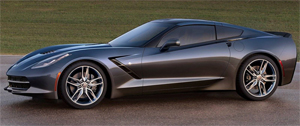 "You may buy a new car for its mileage or financing terms, but how it looks (and feels) is huge. Chevy introduced a brand-new Corvette a few months ago — a ground-up redesign — and never mind that this may be the most technically advanced car Detroit's ever put on the road, most of of the comments were about — guess what? — how it looks.
"Anyway, all this to say that design — how the package looks — plays a big role in our lives, whether we're conscious of it or not. We're all attracted to beauty and repelled by ugliness, and, given a choice, we'll choose the beautiful thing."
Dear readers, you know that good design goes beyond surface aesthetics into the look, feel, and function of a thing. When it's right, it feels obvious, intuitive, whole, as though there could be no other solution. When it's not quite right, there's a vague dissatisfaction that we will often live with (and ignore) but work around. This applies to your pages, logos, and other graphics, as well as physical products.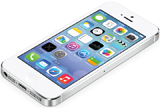 Apple, famous for getting design right, Monday revealed its new iOS 7 operating system. Notable is the new (to Apple) "flat" user interface. Be sure to watch the video for some insights from designer Jonathan Ive. One quote:
"There is a profound and enduring beauty in simplicity, in clarity, in efficiency. True simplicity is derived from so much more than just the absence of clutter and ornamentation — it's about bringing order to complexity."