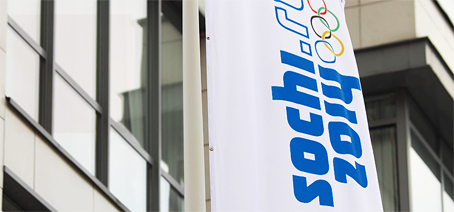 I should start by saying that I love you readers! Bright, perceptive, articulate — you just rock! What a pleasure to have an audience of colleagues!
Earlier this month, the day the 2014 Sochi Olympics logo was unveiled, a friend e-mailed me the Transformer Studio Olympic logo, saying that he liked the image and its symbolism, to which I couldn't help but agree. It's pretty, full of motion and dance and fire. It works in full color and one color, at all scales and in all media. It satisfies Transformer's creative brief beautifully. I liked it, too.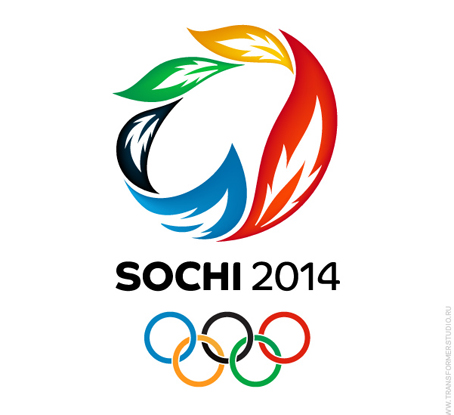 At least, I liked it as a classroom assignment, where I'd give it an easy A. But the longer I looked, the less I liked. Out in the real world, to represent the real Russia in the real Olympics, the circle seemed vaguely . . . empty.
That sent me exploring, where I discovered that this was not the logo of the 2014 Sochi games at all, but merely a runner-up. The official logo is this one, from Interbrand . . .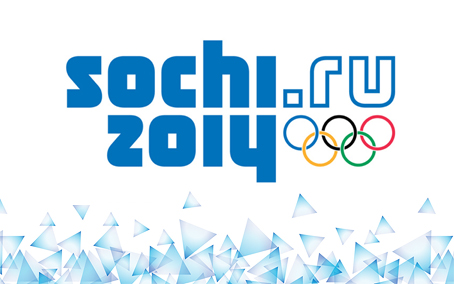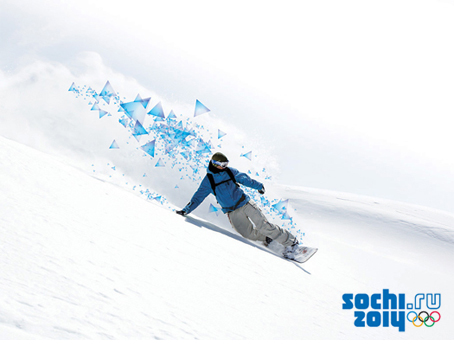 . . . which consists of the logotype and the ice crystals, too.
Both entries were designed in Moscow.
Having seen the firebird first (and perhaps because I'd seen it first), my response to the official logo was like some of yours — meh. But that lasted about 10 seconds, and then I started to like it. And the more I looked, the more I liked. Main reasons? There are three: It's unmistakably Russia, it's unmistakably winter, and it's unmistakably today. In 40 years it will look old, as it should, because in 40 years it will live only in record and memory — "Hey, remember back . . . ?"
The firebird — let's call it that — doesn't do that. It feels generic, which means, literally, "stock." It's a logo with no name. Cover up Sochi, and you're left without a single clue where these Olympics will be played. Cleveland? Rangoon? Winter? Summer? It's clip art.
Beautiful, yes, and to be fair, it is not the first host-nation logo to look generic. The problem, however, is that, without a sense of place, the symbolism of its imagery — which is what makes the firebird work — doesn't work. The feathers and circle dance have no meaning, if they're perceived at all. As Orlando Angel commented, "It could be a logo from any year, any place. It seems anonymous . . . lacking a relationship to something outside of itself."
That's bad news for any logo, but we're branding Russia, comrades, not Charmin. The Empire. And it's not, as Erin put it, the "fairy-tale, fantasy Russia," for which the firebird may have worked. It's Mother Russia. Peter the Great, Tolstoy,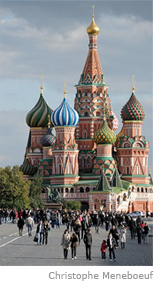 Nicholas and Alexandra, Red Square, Tchaikovsky, Solzhenitsyn. The Bear may be a menacing countenance to those who came of age in the 20th century, but you can't design him away.
And you shouldn't, because this is how Russia looks. Said Daria, "I am a designer from Russia, and I can say that it's quite in our tradition to use heavy brick, cut-out forms (remember Russian avant-garde of the 20th century beginning, our famous posters of the World War time, and socialist realism as the leading trend of design and art)."
Added Paulie, "The [logo] for me says 'Russia' — in re-emergence. A nation that respects strength above all. Churchill presented a ceremonial sword to Stalin to honor the 'steel-hearted citizens of Stalingrad.' To me, the logo evokes that spirit. The typeface is reminiscent of the Russian revolutionary and wartime posters — a simple, strong, bold appeal to the Russian heart."
As for the visual details, which to some readers made the logotype "unreadable" and "confusing," what we have is an English-language logo that hints of Cyrillic lettering (not easy to do), which, to Western eyes, is unreadable. To my eye, the juxtaposition works as both complex and interesting. The "y" in 2014, as Erin pointed out, "looks like the letter for the 'ch' sound in Russian, which reflects the 'ch' sound in Sochi." No one gets it at a glance, though. You have to look twice.
You can also see the hint of mountain-sea reflection that represents Sochi, which, the world will learn, is a sub-tropical resort town along the thin strip between the Caucasus mountains and the Black Sea.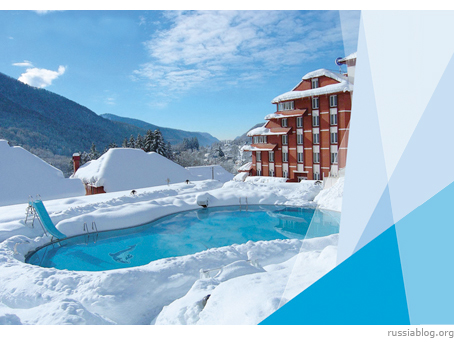 The Olympic Games are an ancient event that every two years bring the world's nations together in a place, in a time. They have a fine and enduring logo. The Sochi 2014 image does what a host-nation logo should do; it puts its stamp on the place and time. These are not the Winter Games of Lake Placid or Lillehammer or Nagano, these are the games of Sochi, and you won't forget that. In a month, Vancouver will get its turn. Then London. After Sochi, Rio. And so on.
Keep in mind, too, that the block lettering will rarely be seen in isolation; don't forget those ice crystals — "fresh and tangy," said Brett — which will be splashed, sprayed, scattered everywhere on venues big and small. You can already download some for yourself.
In the end, the Olympic Games are about the athletes, the competition, the pageantry, the tradition, and never about the logotype. And while, as some of you said, politics and money may have had a hand in making this selection, there is, for me at least, no doubt that they chose the better image.
_______________
For more:
39 Olympic logos from 1924 to 2012. webdesignerdepot.com
Complete, immersive history of the modern Olympics. olympic.org