Have you ever worked on a logo and tried to endow every line and shape with meaning? You can almost hear the committee barking: "It needs to have pow! Be sure to represent our financial strength! Don't forget our great customer service! Give it a sense of our history! Let people know we're number one! Gotta look professional! Oh, and we like blue!"
How did it turn out?
Beautiful, simple, and clear?
Or corny, complicated, and confusing?
The following post by designer Michael Bierut of Pentagram may be instructive. Writing on his blog, Design Observer, he tells this story:
"A while ago, I was designing the identity for a large, fashion-oriented organization. It was time to decide which typeface we'd use for their name.
"We decided to recommend a straightforward, sans-serif font. Predictably, this recommendation was greeted by complaints: it was too generic, too mechanical, too unstylish, too unrefined.
"I had trouble responding until I added two more elements to the presentation. The first was a medium weight, completely bland, sans-serif C . . .

" 'Does this look stylish to you?' I would ask. 'Does it communicate anything about fashion or taste?' Naturally, the answer was no.
"Then I would show the same letter as it usually appears as the first in a six-letter sequence: CHANEL. 'Now what do you think?'
"It worked every time.
"But how? The answer, of course, is context. The lettering in the Chanel logo is neutral, blank, open-ended: what we see when we look at it is eight decades' worth of accumulated associations. In the world of identity design, very few designs mean anything when they're brand new. A good logo, according to Paul Rand, provides the 'pleasure of recognition and the promise of meaning.' The promise, of course, is fulfilled only over time. 'It is only by association with a product, a service, a business, or a corporation that a logo takes on any real meaning,' Rand wrote in 1991. 'It derives its meaning and usefulness from the quality of that which it symbolizes.' "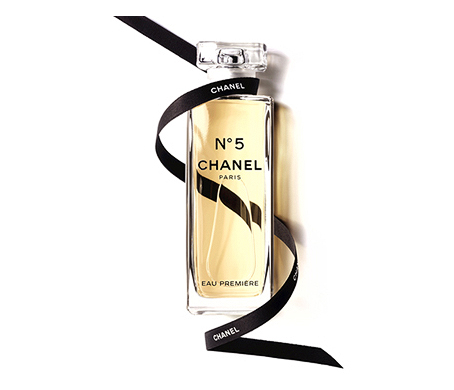 Michael's post continues, but of course you get the point.
Instead of trying, usually in vain, to squeeze meaning into every element ("this line depicts the upward thrust of success!"), chill out, present a simpler image, and let the market do its work.
Does this mean that any old typeface will do? No, it does not.
Coco Chanel, who rose to fame in Paris in the cross-currents of post-Victorian France and World War I, chose her plain, gothic typeface as deliberately as she designed her anti-establishment fashions, like flannel blazers, sailor blouses, and straight-line skirts. Similar to today's Gotham, her font championed her straightforward, practical, and faintly masculine aesthetic for the new working woman, a radical departure from flowery, corseted Victorian girlies.
The juxtaposition — industrial type on women's apparel, even perfume! — is what gave Chanel a new and powerful presence.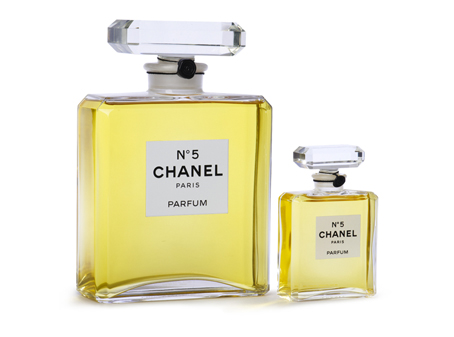 How simple it is!
What can we take away from this?
1) Distill your message to its essence. Take as long as you need. All of those competing demands can surely be summarized in one clear statement.
2) Design simply.
3) Simpler than that.
4) Apply consistently.
5) Let the quality of the product build the brand.