Subscriber Jason Hundley writes,
"How should a person in the creative industry build his or her résumé? In the past, graphic designers and illustrators spent loads of time designing and laying out their résumé — the theory was that the résumé was like the first piece of the candidate's portfolio. However, most of the corporate jobs I have applied for have specified to submit a résumé in Microsoft Word or plain text; many corporations use word-search software to screen out candidates.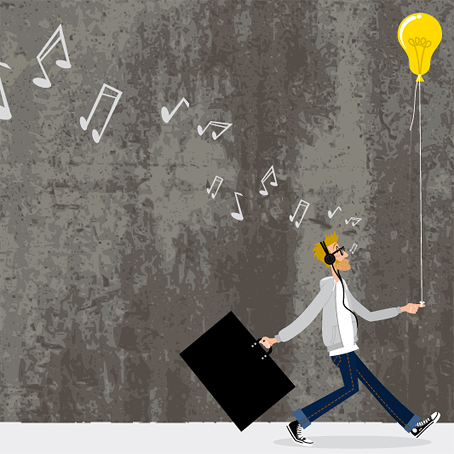 "My questions to you, Mr. McWade, are:
1) Should a Creative have a creative résumé, one that's carefully designed?
2) How creative should a Creative get when putting together a Word-based résumé?"
———-
My short answers are:
1) No, if by "carefully designed" you mean stylized in some way.
2) Not any. Just type it cleanly.
I can't speak for big companies that use word-search software to cull résumés. My experience there is zero.
But I have some attitude about this topic.
I'm not a fan of résumés, or at least of the old-school, apply-with-hat-in-hand approach to finding work. I'm less interested in having employees than I am in having collaborators, those who can work with me to make art that will make a difference.
What I want to see from you is not a résumé but something that tells me you are different, you are exceptional, you are compelling. It may be a conversation. It may be a powerful referral from someone I respect. It may be an impossible-to-ignore piece of work.
I do expect to see a portfolio.
I don't really care how much experience (or education) you have. I care about what you can do. And what kind of person you are.
Landing a job is not a career goal. There's a comic saying that goes, "I thought I wanted a career, but it turns out I just wanted a paycheck."
Know the difference. A paycheck requires obedience. A career requires vision. And sacrifice.
Random notes:
Generally speaking, I've found that designers with a college education perform better over time than those without. This superiority is not always evident in the beginning. What emerges is a better grasp of the basics, more familiarity with excellent design, and more self-discipline. There are outstanding exceptions.
I've seen portfolios that exhibit beautiful, mature pieces, followed by pieces that are cheesy, cliché, derivative, sloppy, and so on, which makes me question the designer's judgment and the good pieces. Lesson: Don't put something in your portfolio just to plump it up.
I will always ask you under what conditions you designed a piece. Work done for a portfolio gives me a sense of your eye but not how you'll do under pressure.
Never fudge the truth. If I can't trust you 100% — and you, me — we can't work together.
That's more than you asked for. Keep in mind that my lens is narrow; Before & After is a small, unique business. So readers, talk to me. I'm especially interested in hearing from those of you who read résumés — specifically, designers' résumés — and do the hiring.
————-