In our recent thrift-store-logo post, I advised Jayne to ask, before designing, does this store need a logo at all? In response was Pamela Dengate's question: "What criteria determine the 'need' for a logo? For a business, store, company, band, etc., I have always thought it was a matter of branding, but your comments seem to indicate otherwise."
When I think of a logo, I think most often of two kinds.
One is a signature, which is a distinctive way of writing your name and includes no additional marks . . .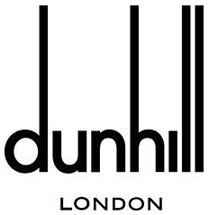 The other is a cattle brand; it's a simple, memorable image that identifies you in the herd. A classic example is Nike . . .


(Variations are military insignia and the family crest, which, historically, marked your presence at a gathering or coronation or battle.) . . .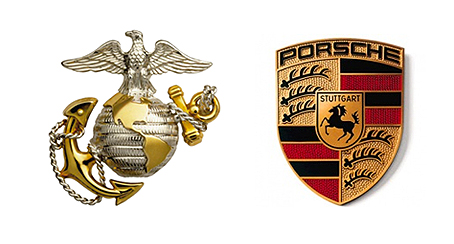 Everything else falls into a large-but-vague morass of complex graphics and typefaces and colors and "target-audience" intentions that do a whole lot of nothing much. Some are well crafted, some are not, doesn't matter. The net is zero.
One reason, perfectly valid, to have a logo is simply because you want one. It's a means of personal expression. Online avatars are of this kind — unnecessary but kind of fun.
But do you need one? Ask, can the job be done without it?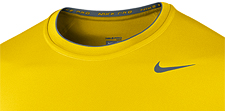 In the case of Nike, absolutely not. Nike needs a logo. How many shoes and shirts and pieces of sports equipment does it mark? At a glance, it identifies a hundred million products to billions of people in every nation, culture, and language on earth. Could that happen without a logo? It could not.
Many companies are like Nike, especially those with many products and competitors and locations. Apple, Starbucks, Ford, on and on.
Campbell's needs a logo to distinguish its soup from lookalikes on crowded shelves. Campbell's logo is a signature.
And so on.
But our thrift store. There is only one. It's in the neighborhood. It has a name. It won't be confused with something else. It's where you shop for second-hand bargains. Occasional shoppers know it as the thrift store. Veteran shoppers know it as the Restored Blessings thrift store, which is different from the Restore thrift store across town.
What purpose would a logo serve here?
I'd say none.
But here's where the line blurs. You have to write the name on the store front, on the Web page, on the stationery, and everywhere else. The written name looks like something — blocky, swashy, funky, whatever. So what it looks like becomes, by default, the logo, assuming that you write it the same every time.
This kind of logo — a consistently applied way of writing your name — conveys an understated sense of organization and professionalism, a good thing no matter what the enterprise, and always appropriate.
Do you need more than that?