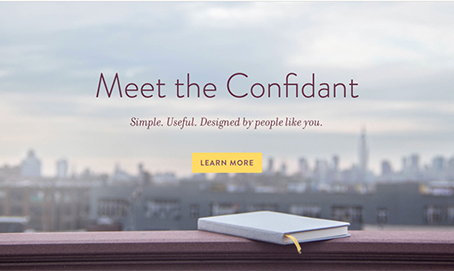 If you're a "notebook thinker," you'll like Baron Fig, a small line of carefully crafted, take-it-anywhere hardcover and pocket notebooks made of archival quality pages (blank, lined, or dotted) that lie almost perfectly flat. I have a first-run hardcover, and it's sweet.
Launched in October 2013 as a Kickstarter project, Baron Fig blew past its modest $15,000 funding goal by whopping $153,289! Impressive as that is, what's really impressive — and why I'm writing — is the fantastic, relentless simplicity of the entire idea.
How do you make such a (seemingly) ordinary product desirable enough to sell at a premium? With design in its purest form, which one trip to their web site will make obvious.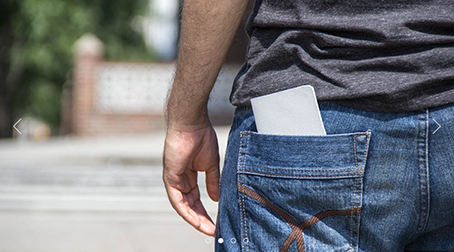 It's a beautifully simple site with a single focus — to present Baron Fig notebooks in a personal and somewhat precious way, similar to the iPhone. They do it not with hyperbole or lengthy explanation, but briefly, clearly, point by careful point. No distractions, diversions, or sidebars — just a photo, an illustration, a few words, a click or two.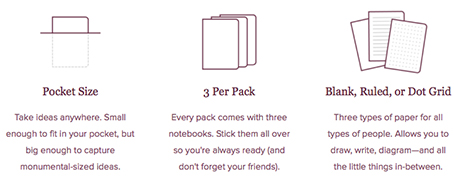 Its design is wide-screen, deep scrolling, mostly white space, with sensitive, quiet typography. You'll see a half-dozen carefully filmed videos of notebooks in use.
What reminded me of all this is the email I got recently promoting a new Baron Fig model — a "limited edition" pocket notebook with a lightbulb on the cover, handsomely presented against a tweed jacket: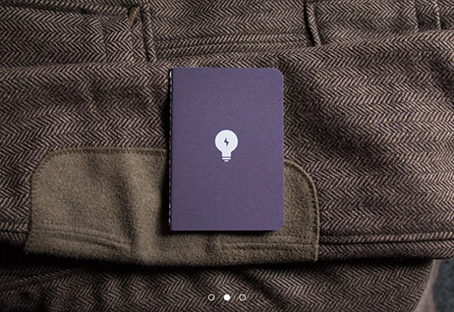 Kinda makes you want one, doesn't it?
Think about this. It's a fairly mundane product category. The lightbulb is an image that you or I would easily discard as overly simplistic. And adding it to an otherwise blank cover — how much fanfare does that merit? I would have thought none, but Baron Fig has turned it into an event — low-key for sure, but worth talking about and worth doing well.
I'm smiling. The whole enterprise reinforces for me the efficacy of narrowing an idea to a niche and even a hyper niche and staying with it, carefully refining, proudly presenting, not overlooking the value in even the smallest detail.
Time to rethink a few things.