I saw NO PARKING on the middle school pavement the other day, and it reminded me of a small but interesting typographic detail. It's that round letters always extend slightly above and below their cap and base lines. Normally, you never notice this. I saw it here because it's exaggerated; the sign crew put 100% of the extension above the cap line . . .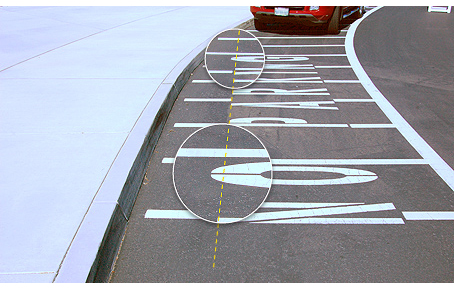 . . . and none of it below . . .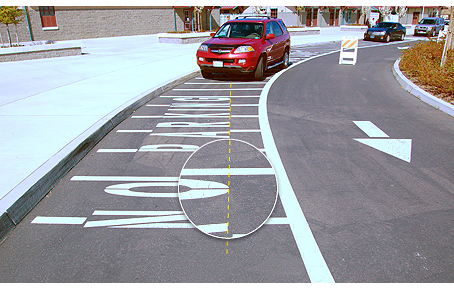 Except for some novelty typestyles, all type is drawn this way; the round letters are slightly bigger. Here it is in Helvetica Neue Bold . . .

The reason is to overcome an optical illusion. Since round letters touch the line only at one point, if they aligned exactly they would look too small . . .

. . . which may be easier to see if I remove the blue lines . . .

It applies to lowercase letters, too. The round ones extend slightly above the x-height line . . .

. . . which is easier to see up close . . .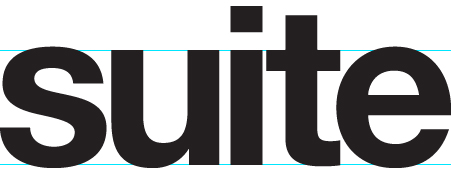 Note that the flat parts stay on the lines.
It's a small detail but universal. Here it is in Century Schoolbook . . .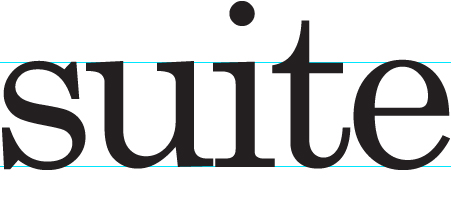 . . . and Adobe Garamond, which has no straight lines at all. Note that the pointy serifs also extend beyond the lines. Same optical reason . . .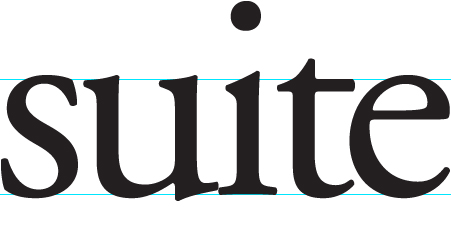 The effect is even clearer in print, with its higher resolution, than it is onscreen.
* * *
While we're on the subject of type, MyFonts last week released an entertaining variant of Helvetica called Sketchetica, by Ossi Gustafsson of Hiekka Graphics in Finland . . .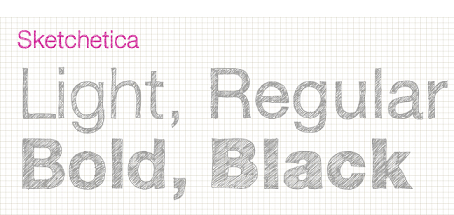 .
Sketchetica is basically Helvetica sketched with a pen or sharp pencil. Back in the day, this is how designers would mock up pages for the typesetter and the layout people. It will be useful for any project that needs that rough-stage look without appearing hand-drawn. Ossi's giving away the light version for free, which has Sketchetica near the top of MyFonts' popularity list. Check it out.
.whi.