My day's design-history education started this morning when the following note arrived from subscriber Judy Robertson . . .
Hi John, I just spent the afternoon with Alex Steinweiss. He is THE MAN who first put graphics on album covers. I sat looking at his book with him and was totally blown away.
Design in its purest form. Before computers. Before Pantone colors. Before using cameras. He lives here in Sarasota and is 93. It was an honor for sure. 400 pages of "wow." There wasn't one page I looked at that I thought, "I wish he would have done it this way."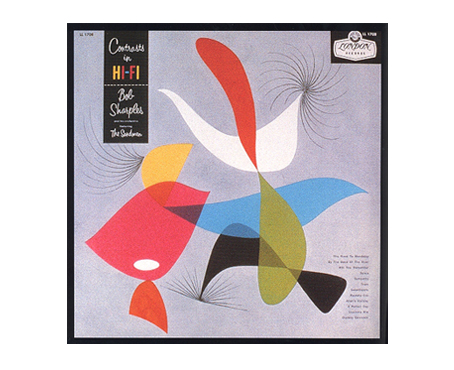 It was a huge lesson for me in design. And I felt like I was in an episode of Mad Men. Just wanted to share this with you. Your readers would gain a lot by just looking at this man's art.
—————
From the Web site . . .
Alex Steinweiss invented the album cover as we know it, and created a new graphic art form. In 1940, as Columbia Records' young new art director, he pitched an idea: Why not replace the standard plain, brown wrapper with an eye-catching illustration? The company took a chance, and within months its record sales increased by over 800 percent. His covers for Columbia combining bold typography with modern, elegant illustrations took the industry by storm and revolutionized the way records were sold.
Over three decades, Steinweiss made thousands of original artworks for classical, jazz, and popular record covers for Columbia, Decca, London, and Everest; as well as logos, labels, advertising material, even his own typeface, the Steinweiss Scrawl. He launched the golden age of album cover design and influenced generations of designers to follow.
—————
I love this stuff.
I didn't ask Judy how she scored an afternoon with Steinweiss.
.