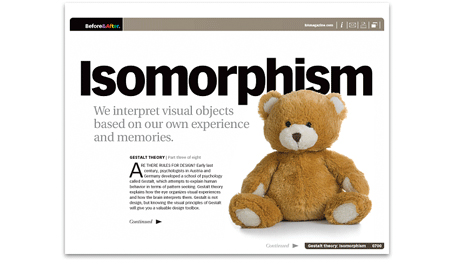 Our current article, Isomorphism, is the third in our Gestalt series. Isomorphism in design means that we humans interpret visual objects based on our own experiences and memories. Too bad it's such an unintuitive word, because isomorphic correspondence is probably the most intuitive of all design techniques. You've probably used it many times. Our makeover illustrates how to use isomorphic correspondence to turn a flat, technical design into a yummy, touchable one.
Do you feel that you understand isomorphism? Did the article answer any questions for you? Did it bring up any questions?
Two points to get started:


Why not the logo, too?
"Beautiful makeover," said the first letter we got, "but that muffin logo is so ugly and so out of place on the card that perhaps you should have added a page or two on making over the logo, too."
Pretty is preferable to ugly, but redesigning the logo is not something you can do. A logo must not change — that's its job — and the designer's job is to come up with designs that accommodate that.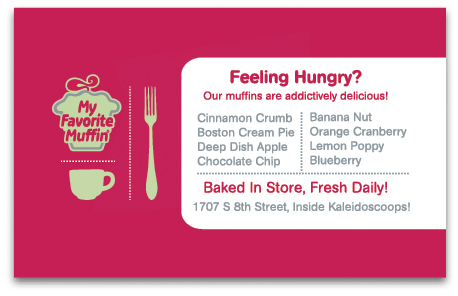 Before: (Ab0ve) Jewels did the opposite — she tried making the logo the main thing. The logo is handled in such a way that the design would not work without it.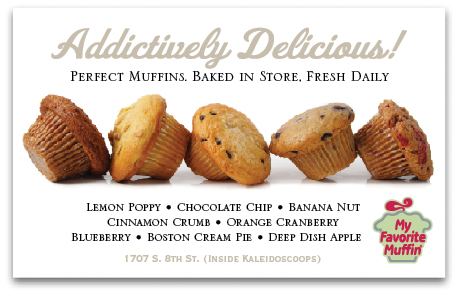 After: (Ab0ve) The makeover is designed to work without the logo, then the logo is added as a signature at the end. You might think of it as the artist signing the canvas.
Almost any logo will work this position. Design your piece, then add the logo at the end. Like this . . .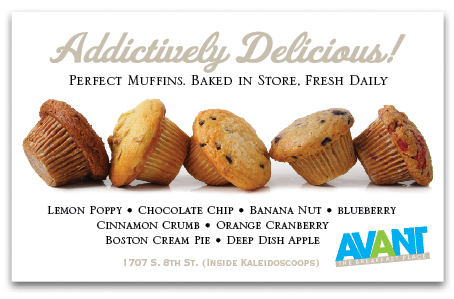 —————

Don't let the viewer get ahead of you
The most effective way to generate isomorphic correspondence is with a photo, but how do you pick the right one? With some care. Here's the thing: Most photographic subjects feel so familiar that viewers tend to filter them out. "Oh, a field of dandelions. I've seen that. Yawn." We do this instantly and unconsciously. Key to good visual communication, therefore, is to design around our natural filters.
Here, for example, the designer wanted to use isomorphic correspondence to make the reader feel the allergy . . .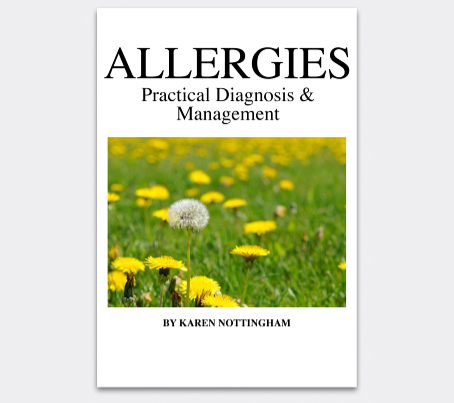 Before: (Above) Showing a field of dandelions was the right idea, but the scene is so familiar that the viewer tunes it out. In this case, the photo has the added disadvantage of being indistinct, without a real focal point.
.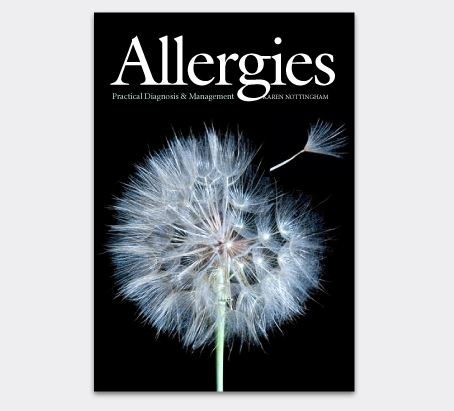 .After: (Above) Zoning in on a single dandelion changes the cover in several ways. One, it gets you up close and personal with that sneeze-inducing bit of fluff. That's the isomorphic correspondence part. Two, it makes a powerful focal point by giving the reader only one (BIG) thing to look at, not a field of many. Three, the closeup is an unexpected and less-familiar view. Four, the black background simplifies the design and sets up a high contrast that's distinct and dramatic.
Your turn.
—————
Notes:
Our original Gestalt series appeared as a series of sidebars in print issues 11–18. Our current series is an elaboration of those basics. Three of the original magazines are out of print, but the full series is available in PDF on our Master Collection DVD.
You can find more examples of isomorphic correspondence in our article Picture your presentation. Picture your presentation illustrates how to use photos on your presentation slides to make an emotional connection with your audience.