The logo of the 2014 Olympic Winter Games in Sochi, Russia, was unveiled this week at a press conference in Red Square by IOC president Jacques Rogge and other dignitaries. Said Rogge of the logo, which was developed by Interbrand, "It's very appealing. It's very creative, innovative. I think it will appeal especially to the young population."
We'll look at it in a few moments, but first I want to look at something else — a competing entry from the Moscow design firm Transformer Studio that blends five visual concepts in a graceful image that works at every scale.
Transformer's creative brief was brief . . .
"The goal was to scatter the myth about the image of Russia as a cold and unfriendly country. The symbolics should represent Russia and its genuine friendly spirit and hospitality."
. . . and partly pictorial . . .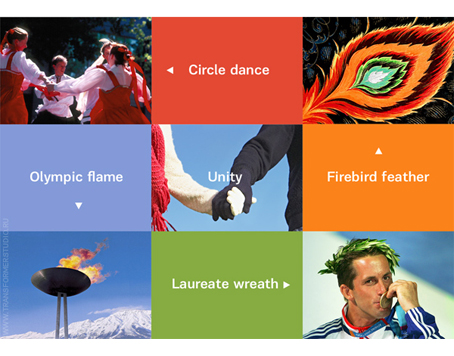 Said Transformer of the images above  . . .
"People are dancing in a cheerful circle dance, holding hands, laughing and singing. Khorovod* is a symbol of unity. The logotype consists of palekh*-stylized firebirds' feathers in a round dance.
"Firebird is a Slavic fairytale character, symbol of fire, light and sun. Young men had to find firebirds' feathers in order to complete the challenge.
"Since the beginning of the Olympics, champions have been given the highest honor to be awarded by a wreath. Five feathers form the laureate wreath, which symbolizes five continents as in the Olympic sign."
*Khorovod: traditional Russian circle dance
*Palekh: Russian national folk art
From these ideas and images, they designed the entry below . . .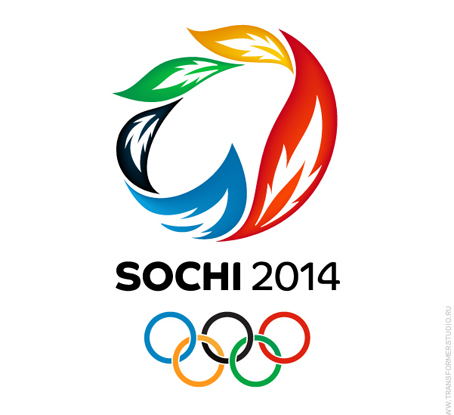 Typeface: Co Headline OT
. . . which clearly integrates all five elements: the circle dance, the flame, the feathers, the laurel wreath and the idea of unity, all colored to correspond to the Olympic rings.
It's very functional. It works in one color (and in negative) . . .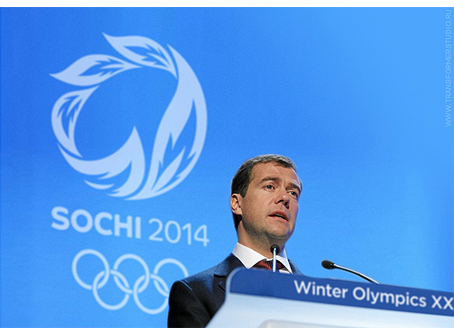 It works small . . .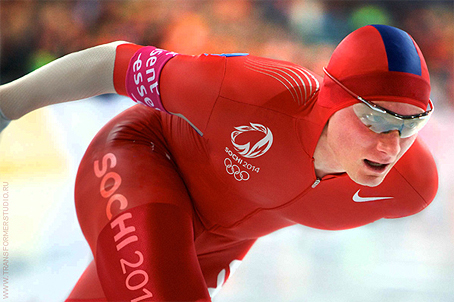 . . . and it works big . . .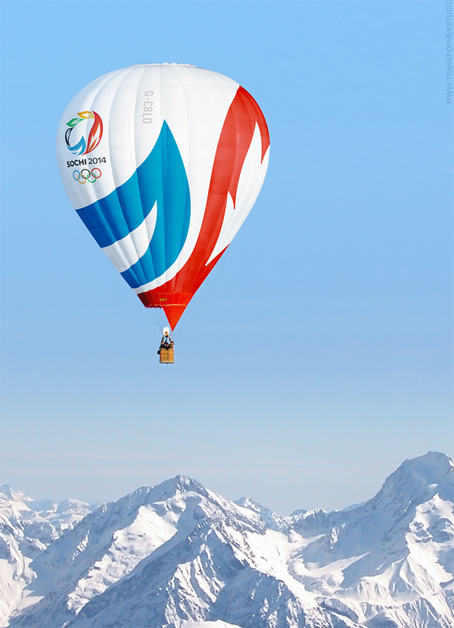 Note on the balloon the relationships of scale. The logo appears twice; the first is small and complete, and the second is so big that there's room for only part of it. The contrast is fantastic — it's a bold, arresting, almost overwhelming presentation that will connect worldwide even on small screens.
———-
So now back to Tuesday's unveiling.
The logo chosen for these games is not that one but this one:

There are several visual ideas embodied in this design, plus a functional one — it's a Web address, which is a first.
The Sochi2014.ru site describes the logo as "a 21st-century brand for a digital generation," designed to "actively encourage dialog between Russians, nations and winter sports fans, particularly youth." Its (semi-)mirrored typography is intended to represent Sochi's location on the Black Sea, "at the meeting point of the sea and the mountains."
The second part of the brand is a blue and white snow crystal pattern . . .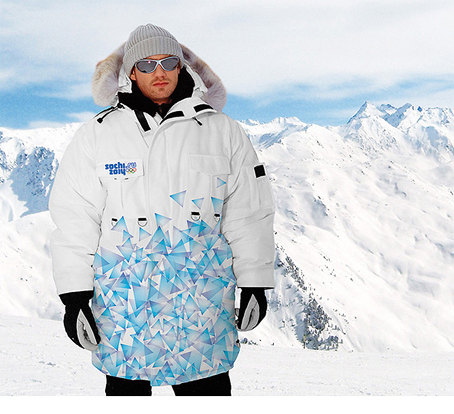 This logo, too, is very functional. It works in any color and in negative . . .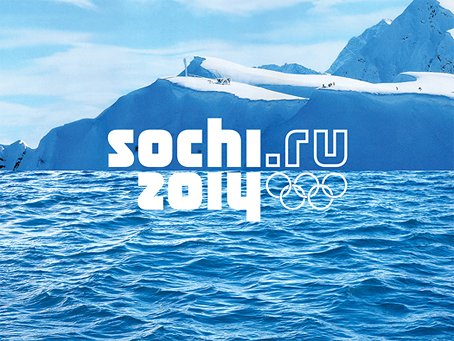 It works small . . .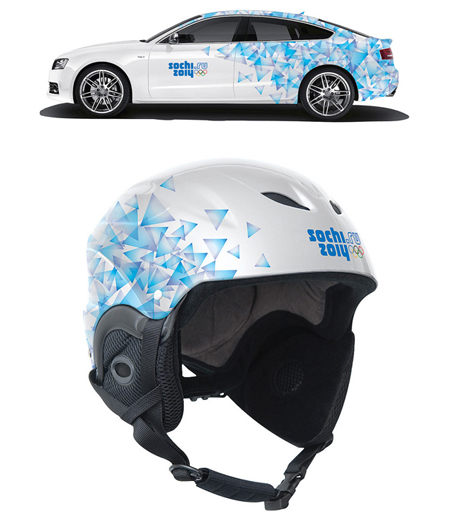 . . . it works big . . .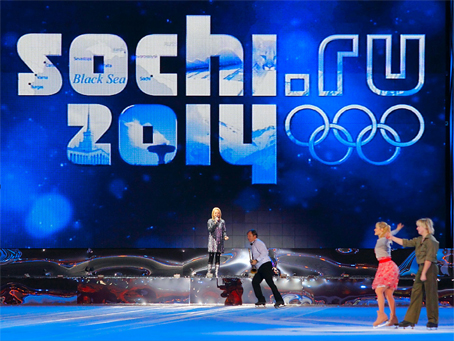 . . . and of course it works in all media . . .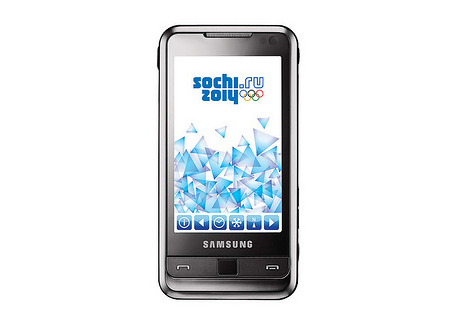 So the question is, what do you think of these designs? I have a favorite and an analysis, but before I tell you mine, I want to hear from you.
Before you write, mull awhile. Don't make a knee-jerk reaction.
What does each logo say to you?
What visual characteristics are "doing the talking"? Which do you like? Which do you not like? Can you say why?
Deconstruct. As designers, it's our job to make this stuff, and we need to understand what we're doing.
Keep in mind that a host-city logo represents a transitory event and, unlike the Olympic rings, does not need to endure.