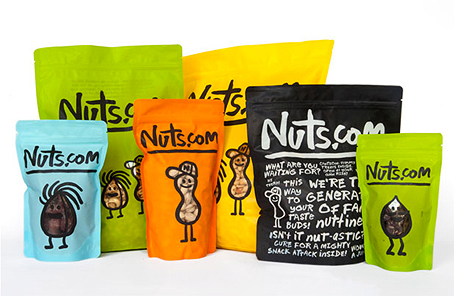 Indeed it is! When the Newark Nut Company changed its name from NutsOnline.com to Nuts.com, it tapped Michael Bierut of New York design firm Pentagram to give it a new look. Pentagram is an agency better known by its elegant work for highbrow clients like Tiffany & Co., the Guggenheim, the New York Philharmonic Orchestra, The Metropolitan Opera, Saks Fifth Avenue, and countless others from its offices in New York, London, San Francisco, Berlin and Austin, Tex.
So what's it doing with bags of nuts? As it turns out, plenty.
The New York City Ballet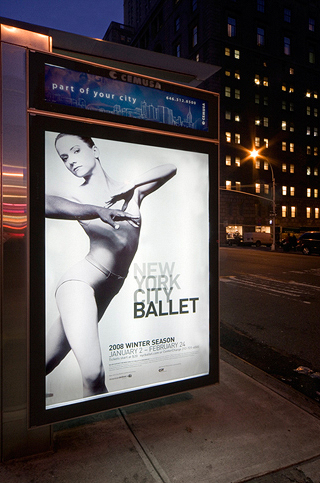 Tiffany & Co.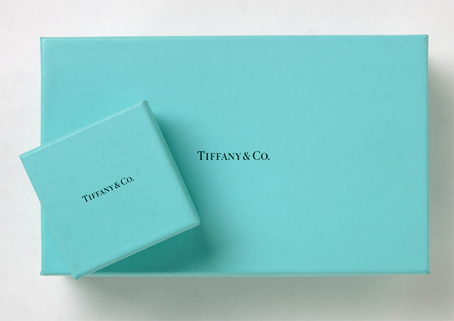 The Israel Museum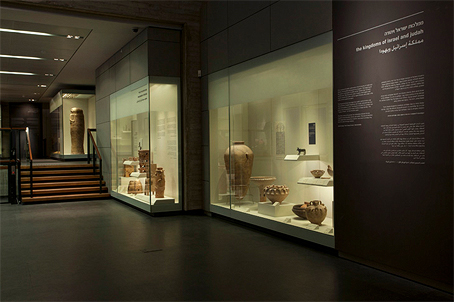 United Airlines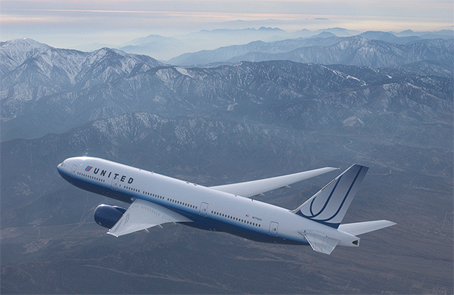 Saks Fifth Avenue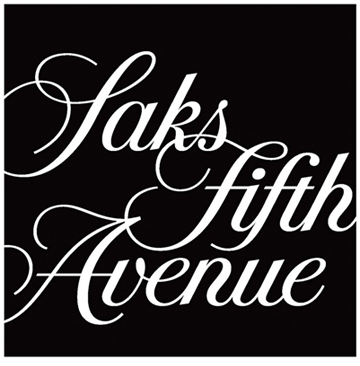 The Metropolitan Opera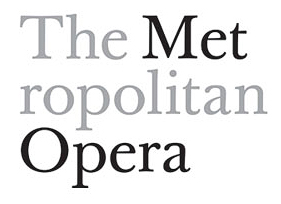 Let me first draw your attention to how effortless Pentagram's designs appear. No borders, bevels, drop shadows, clever-but-forced mixes of text and graphics, none of that. Instead, clear, simple typefaces, clean lines, unadorned surfaces, understatement. No shouting, no look-at-me gimmicks. The Metropolitan Opera, for example, is three words simply (and carefully) set in Baskerville type, black and gray on white. Would you even dare show this to a client and call it design? You're getting paid to come up with coolness! Yet the results stand, pure, clear, perfectly appropriate, exactly correct, as though they'd been there forever — just like the Met. That's what design does.
You've heard me say this before. Design is not about making things up. Correct design is a portrayal of reality, a form clearly and exactly expressing a function. Understand the reality, and you'll understand how to design for it.
So here we have Nuts.com. They used to look like this . . .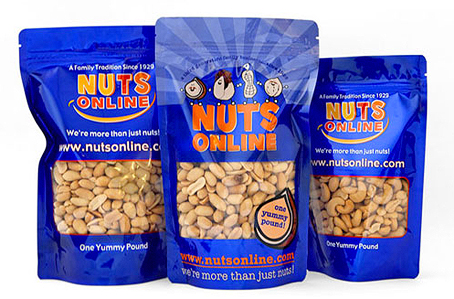 . . . which is what I mean by made up design — there's no connection between the product and the packaging. Why, for example, the royal blue? The rectangular window? The straight lines of type? All are artificial and mechanical, more suitable for manufactured products like buffing pads. The clip-arty drawings are an effort to inject some fun into the design, but they're too small, too tepid, overwhelmed by the blue.
Nuts are warm, natural, organic. And nutty! The company has always had a playful streak. With those uncomplicated realities in mind, Bierut got out his felt pen and went to work, which, in this case, could be mistaken for play.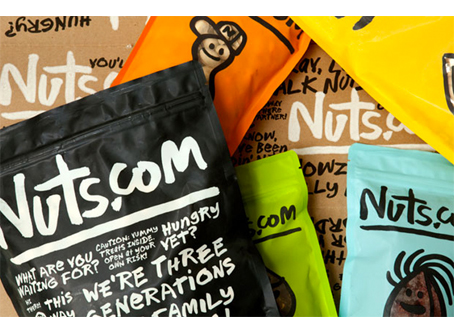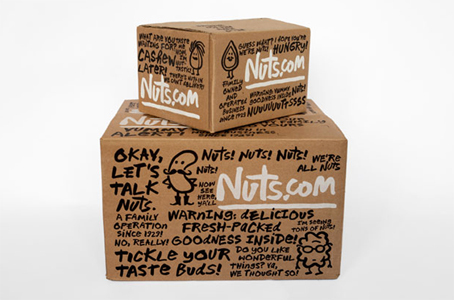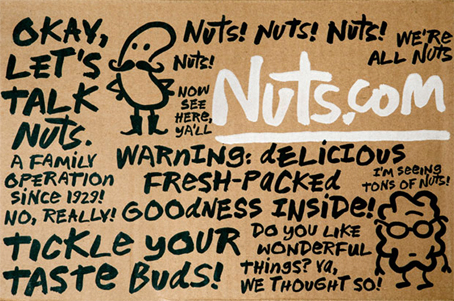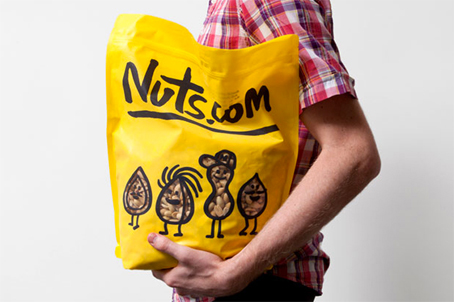 Illustrator Christoph Niemann revamped the mascots, and Bierut himself created a hand-drawn alphabet, complete with variations.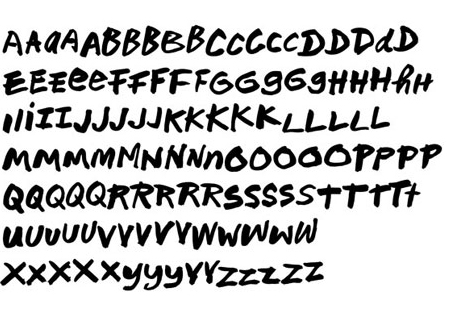 Nuts.com couldn't be more different from Pentagram's other work. That's because the best branding comes from following the story; it doesn't fall back on a house style, no matter how well established or desirable that style may be.
Could you do this? According to Fast Company, Nuts.com had a 32% increase in organic traffic and a 65% increase in revenue from direct traffic in its first 90 days with the new look and name. But never mind that; that's seeing its success in hindsight. Like the simply set Metropolitan Opera, would you ever, in your wildest imagination, be brave enough to pull this off — to even show this design to a client or your boss or that committee?
What would be the objections? It's not "designed" enough (or at all). It hasn't been polished. It's too risky. Whatever. And yet, Nuts.com is exactly right — bold, startling, goofy, instantly engaging, want-able, a clear, accurate expression of the reality.
That's design!
—————
For more on designing to reality: Before & After print issues 30 and 38 are classroom-depth studies; both are out of print but are included on our Master Collection DVD. For briefer lessons, see Before & After articles 0614, 0616, 0617, 0622, and 0644, shown above. Also see article 0680, "Design from a creative brief," one of our most popular articles. For a very useful how-to on setting a text-only logotype, see article 0660.