I love typography. The shapes and textures and wordplay of type are what drew me into graphic design and held me here. And I miss it. I miss getting my hands on it. Not the solid, practical, repeatable kind of type that we do at Before & After, but those unique projects, the one-offs, the type-as-art that lives in the moment, beyond teaching, and endows regular work with power that moves the soul.
So what I'd like to do now and then is pitch this kind of type your way, stuff a little off of our normal. And if it's not useful, at least you'll know what I'm looking at and thinking about.
With that in mind, I'd like to direct your attention to Yves Peters, my favorite type commentator, whose work I read at the Font Feed and Unzipped, both owned by FontShop.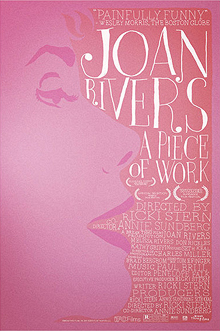 Mr. Peters teaches me how to see better. His commentary is perceptive, lucid, unpretentious, and entertaining, especially his analyses of current movie-poster designs, which open my eyes to things I would otherwise overlook.
FontFeed is not a teaching site, quite, and your type antennae need to be pretty well dialed in, because this is not beginner's material. But the subject matter is familiar, and you'll learn a lot if mainly by osmosis.
While you're at Unzipped, check out the article Fonts for Forms, which is a little bit about forms (a thankless but essential design task) and a lot about forms fonts, with plenty of links links links. Have a look at Comb, which Unzipped calls the ultimate monospace (that's what you want) type family for forms.
Also check out Fonts In Use (below), a new site headed by FontBureau's Sam Berlow. Fonts In Use looks at fonts currently at work, with visuals and commentary. As with FontFeed, it's not a teaching site, but you'll pick up a lot by listening in.