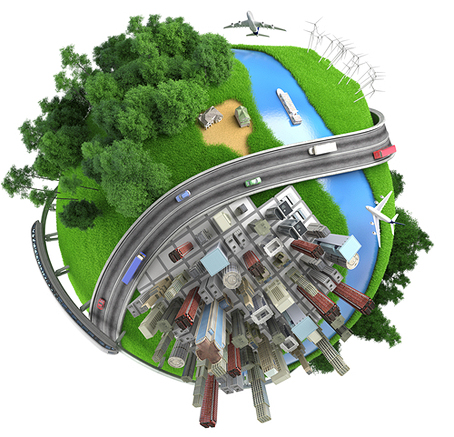 Jobs are on everyone's mind. Recently, a longtime reader sent me the following career note:
"John, this has brought me to my breaking point.
"I understand that we have companies struggling for profitability throughout the U.S., and cutting corners has become everyone's mantra. However, I never expected for my design services to be outsourced to foreign countries for cheaper rates.
"Earlier today, I was shocked to learn that another former client has outsourced web and graphic design services to a firm in Colombia. Initially I thought they were joking, until it became apparent that the vast majority of the work is being assigned to a Colombian agency for $11.50 US per hour.
"I have already lost a significant amount of business to companies working out of India. Their rate of $30 US per hour was less than half of mine. My client openly boasted about the amount of money he was saving as he gave me a look that said I'd been overcharging him. Evidently, the quality is good enough.
"In all my years as a designer and marketing director, I have never felt so hopeless or disgusted. I can't be the only one affected by this trend. It's putting me in a position where I need to be looking for clients once again. The last thing I expected after all these years is for clients to look past my skills and years of experience only to see my services as another commodity to leverage against."
—————
Dear readers, it's a difficult position to be in, and painful. Reminds me of the Chutes and Ladders game. The last thing you want near the end of a career is to slide down a long chute back to the beginning, but it's happening to many.
The recession gets the blame, but it's more than that. It's that the world has changed. Technology has erased borders and barriers. Anyone can now connect with anyone, anywhere. Result: We all compete globally, and our high American lifestyle has us at a disadvantage. If Colombian designers can do for $11.50 what you charged $75 for, that's where the work is going to go.
Recessions end, but this change is permanent. Our world will never again be as it was. It is not a passing phase. It's a new day.
Global is the new local.
It's a great time to be young and fresh. For those of us who aren't, there is loss to suffer. Don't underestimate your need to grieve, but then get your game face back on, and remember that you have the advantages of experience and perspective. Thing is, the playing field has never been so level. Everyone can compete — or cooperate — with everyone. Literally.
From my vantage point, I can see another perspective. Over three-quarters of our Facebook fans are international, from nations on every continent. They are eager to join the party. When you say of the Indians, "evidently, the quality is good enough," I can tell you that yes, it is, and often it is better. There is a lot of design talent beyond our borders — educated, clear thinking, visionary, with great enthusiasm and a tremendous work ethic. To us insular Americans, this may be shocking. Get unshocked, and get ready to play. It's a good thing.
Hey, some Irish kid just tore up the U.S. Open.
Before & After has felt the change, too. For our part, we're spreading into video, iPad design, podcasts, webinars, and live seminars. Our focus is a little diffused right now; you may have noticed the slowdown. It's the learning curve.
Keep me posted.