You know those peel-off size strips on new garments — I love this one from Kohl's Croft & Barrow brand . . .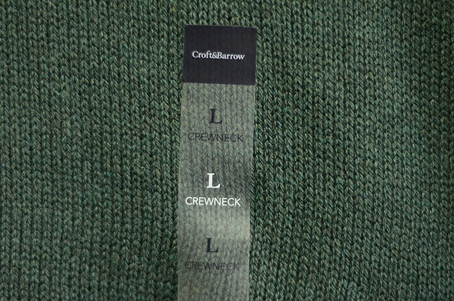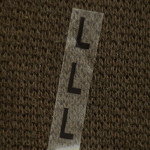 It's a disposable adhesive strip, but instead of a cheap-as-possible, utility-grade stick-on (left), they've taken the time to design it. Croft & Barrow's Garamond(ish) logo is printed at the top in white on a black tab, followed by matching, bold Garamond L's alternating in black and white, each underlined by the garment style spelled out in contrasting, Avenir Book caps, clear as a bell. The strip has typographic continuity with the neck tags (below). Printing in black and white not only adds visual depth, but it allows the type to stand out against every color, so it's functional both aesthetically and practically (properties that, at their best, always go together).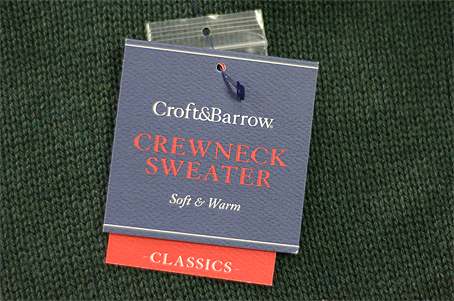 Besides the look, I like that this detail makes the product warmer, more touchable, more human; it tells me it's been cared for by real people, hands-on, making art in the midst of their commerce.
Will it make or break the brand? Of course not; it's too small for that. But it quietly and with modest dignity makes the brand better.
Nice.