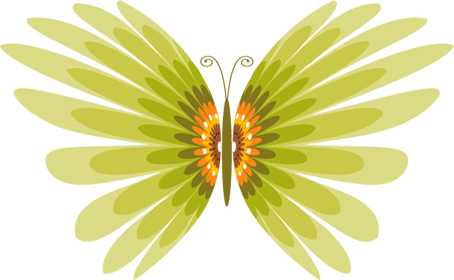 How did you get where you are today, professionally? What paths did you take? What choices did you make? How did you make them?
I ask this regardless of when you began — whether you're brand new or you've been designing for half a century.
Every life, as we all know, has decision points — do I go this way or that? — that affect the content and quality of everything that follows. Some are obvious. Others pass nearly unnoticed.
Some things we plan. But life has surprises. Fifteen years into my career as a magazine art director, the design world changed when it made the transition from drawing board to computer. It changed again with the rise of the Internet. Such changes impose demands. New skills to learn. New jobs to fill — or create! And they're marked by loss and the grief that comes with it. Skills now useless. Income undependable. Certainties uncertain. Small things pervade. When design moved to the cold realm of digits and pixels, we all lost the warm touch of physically handling our art materials. This loss is still felt.
A few days ago, reader Christine Sawyer wrote to me with a frustration, a desire, and a decision to make — what to do with the rest of her career. It's not a question that I can answer for her, as in, "do this" or "do that," but her issues come so close to home that I think we might all benefit from hearing one another's experience and the collective wisdom of the group.
Christine had this to say:
"I am reaching out to you for an opinion today. I really have an identity crisis as a 'designer.'
"Let me explain:
"My academic background is business. I have an MBA.
"I really like design, though. I have tried several art forms along the years with no success. As a marketing person, I loved to work with my ad agency, and when I started my own business I quickly wanted to do things myself rather than give them to a designer. I found graphic design to be a better art form for me.
"I took continuing education courses in Photoshop, Illustrator, InDesign and Dreamweaver, and other trainings (CDs and books).
"I subscribed to Before & After magazine, of course.
"I tried to get into the Bachelor program of a great design school in Montréal but was refused. I even took some of their classes just as an audit student (if that's the English word for that). I found I was too 'cerebral,' not creative enough, not outside the box enough; I think I will always regret not to be able to take two years off my life to do the whole program, but I am 50 and don't even live full time in Montréal.
"I find I very often get my inspiration from the work of others. I read creativity books, like the ones from Julia Cameron, to try to help my creativity. I still don't find that I am very creative.
"So, in conclusion, I find myself being 'not good enough' as a designer. For instance, I belong to a free-lance Web site, and I present myself as a Web designer, but I never quite have all the qualifications required for the jobs offered. On the other hand, at times I am pretty happy with myself; for instance, when I did a WordPress Web site, montréalbydesign.com.
"I find that I am just a 'me, too' when it comes to design, and even though I am a strong marketing person and strategist, people in small-business Vermont don't seem to want to pay for these expertises or don't believe they can have a designer-marketer in one person. (They like the whole package when they start working with me, though, but they don't always pay more for that extra expertise.)
"I have a great résumé as a business person. I even worked as an account director at the Ogilvy ad agency in Montréal. My Web site, Birchwood Ridge Group, shows my work.
"I am planning to take a photo class with The Photography Institute starting next week.
"Help me out, pleeeaaaaase. I really need help: How should I approach the rest of my business and professional life? Classes? Mentor? Other ideas?"
*  *  *
Dear readers, before you dive in with advice, please recognize that, by writing, Christine has entrusted me and now you with a precious and private thing — her life — and that in doing so, she has made herself extremely vulnerable to you. Respect that. Contemplate deeply. Take your time. Be sensitive. The issues that she faces are the issues that you and I face, packaged differently but only a little. Please don't expect to have her answer — you don't even know her, after all — but you may have some insight or life experience that can help Christine and perhaps others, too.
Your turn.