Michael writes asking for help creating a three-letter logo from the initials DRD, which have no natural points of connection — unlike, for example, those of CNN and General Electric . . .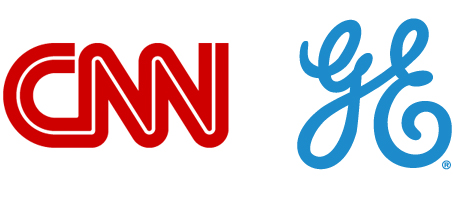 Our article, How to design a logo of letters, illustrates many techniques for linking stubborn letter combinations. DRD, however, cannot be linked without distorting or appending the characters unnaturally, the results of which almost always look contrived.
If your project can stand a little adventure, try this. "Connect" your initials by using a radically styled typeface in which the letters have been designed to look alike. Here are three . . .

Then, create a motif based on the character of the typeface. For example, Van Doesburg consists entirely of straight horizontal and vertical strokes, with neither curves nor, more radically, angles. Each letter looks like a block. Take advantage of this by arranging the letters in a block bisected (in this case) by horizontal and vertical hairlines, and soften with color . . .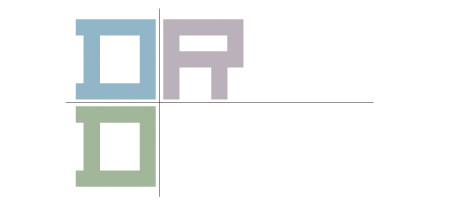 Finish by adding the company name; below, it's in curvy Cantoria. Many other typefaces would work here, too, because the DRD is so different that it automatically creates contrast. Generally speaking, for readability avoid using the logotype font for the company name.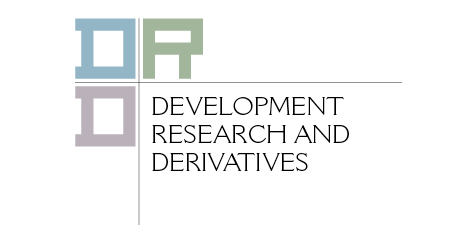 This technique has limits, obviously. The thing to remember is that wild styles can often be civilized by presenting them in conservative, low-key settings. Try it!
Van Doesburg and Planet Kosmos are free typefaces. Mojo is an inexpensive Adobe font.
For more reading on letter-based design, check out Before & After's PDF Type bundle #1.