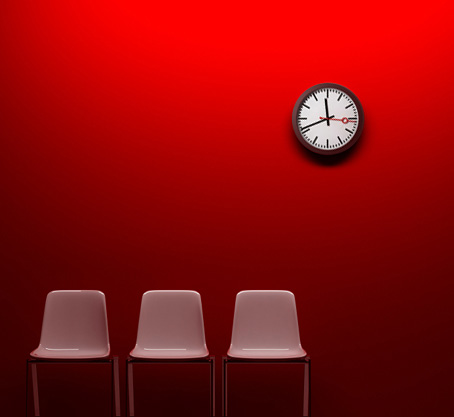 Judy writes, "Who woulda thought that after all these years, landing a job interview would be so difficult? Just getting in the door to show them how cool I am is hard. It's a tough sell in the market today.
"I hate to say that I'm old school. It's something I hear old people say. But when I look at the tools I used as I started my career — the ones that are either collecting dust or framed in my memorabilia — I realize that it might be true. My Haberule type gauge, ellipse guides, arc templates, Rapidograph pens, pica rulers, Rubylith, dividers, color guides, stat machine and dry-transfer letters are things of the past. Who knows what all the hours of smelling rubber cement has done to my brain.
"I've taken the years off of my resumé at someone's suggestion. (I am, however, not dying my hair.) Filling out job applications online has taken the fun out of presenting my work in person with a portfolio. My graphic design skills are lacking web credentials. I can't believe I'm saying this. Print is slipping away.
"The worst part is that even though I have 35+ years in the field, no one is calling me back. I mean, forget the phone call, no one is even emailing me back.
"What now?"
—————
Hi Judy,
I'd say that print is slipping away, sort of. More like it's morphing. The iPad, for example, is a print medium, with benefits. New Web-font technology brings the beauty and nuanced voices of print to the Web. For those of us who love type and print, this is exciting.
That said, video is hot, and it should be. It's a more natural medium — "natural" being the way we actually experience life. Reading is the artificial thing. The surprise for me has been the speed of the advances in technology. We carry the world in our pockets now, in real time. What my iPhone will do is almost unbelievable. A short 10 years ago multimedia tied us to our desks, modems squawked, pages loaded at crawl speed and were ugly, search sucked; the whole experience was sucky.
Video is no longer a special event that requires high production values; it's become more like chat.
Had nothing changed and print was still king, you and I would be kings, laid back, lavishly paid, dispensing with ease a lifetime of accumulated mastery, dabbling at our leisure in the new technologies. Fantasy Island.
When I was 30 and art director of the local city magazine, we hired a 50-year-old who was incredible at pencil-sketching layouts. He could whip out four pencil-sketched advertising mockups in 30 minutes, which invariably impressed clients and made our jobs easy. Problem was, this artist was stuck in the 1950s, where he had learned his skills. He'd grown inflexible, like unused muscles get. He couldn't get his head into what we were thinking and the direction we wanted to take the design. He was of a different mind, and we eventually let him go. It didn't help that he drank.
At the same time, we had a 70-year-old proofreader who was the opposite. Extremely skilled, curious, cooperative, fun-loving, hard-working. If we were up all night, literally around the clock, on a deadline, Stan would stay with us, proofing endless galleys of 6-pt. type ("This opening paren is five points, not six," he said one memorable night), raising our awareness, increasing our knowledge, inspiring us with his perseverance and acceptance of only the highest standards. There's a lot of Stan Ottowa in Before & After.
Stan didn't have to do this. He could have accepted the world's loosening grammatical standards and less-than-the-best craftsmanship. But he kept the bar high and in doing so called us up to it.
Anyway, all this to say that while you may lack this or that credential, you have more than the 30- (or 20-) somethings, whose experience, for all of their skills, is still thin and forming, and instead of just landing a job, you might think about how to find your "more" and then find the fit for it.
What do you know about yourself at 50 (or 60) that you didn't know at 30? How does it apply to design, and specifically to job A, B, or C?
What's your vision? In every life God has planted the seed of something important. By 60, many of the wishes, hopes and dreams of youth have fallen away. Yet this thing persists. You may already be living it. Or not yet. What is it?
Do you have a "bucket" list? What's on it?
Don't fret over who might hire you, which is to cede ownership of your life to others. Think instead about what you know and have and want, and work to that. What do you do that no one else can do? Where can you make a difference that no one else can make?
My guess is that you know.
Go for that.
—————
Hi John,
Divine intervention has prevailed! I found out that a friend worked in the marketing department of a national company headquartered in my hometown. Of course, she would be happy to walk something in.
The resumé I had carefully prepared would not work — that letter-size piece of paper just wasn't talking. What to do? Again, divine intervention prevailed. I found myself in the Hallmark store looking at the singing greeting cards. Surely there would be an appropriate song. "Cheers! Everyone knows your name," sang out. It was the start of a great idea.
Like most of my discoveries in design, it's a matter of relaxing and trusting. (My love of graphics started in first grade when the teacher asked me to design the bulletin board. I looked up and "saw" it — heading, picture, body. I've been doing it ever since.)
I went back to my roots. With photos and X-Acto blades, old rulers and pens, I started crafting the perfect resumé. The photo of me standing in a cornfield became "Judy Robertson is out standing in her field." The story of how corn starts as a small seed became my career path. When I was done, the stock card had been transformed into a one-of-a-kind work of art. If this didn't get me the job, I was going to find a new career.
The words, "You're the one who sent in that singing resumé," are a gift every time I hear them at my new job.
—————
Dear readers, talk to me.
(Thanks to Lou Brooks' great Museum of Forgotten Art Supplies. Those of you of a certain age who click the link, don't get lost on Memory Lane!)