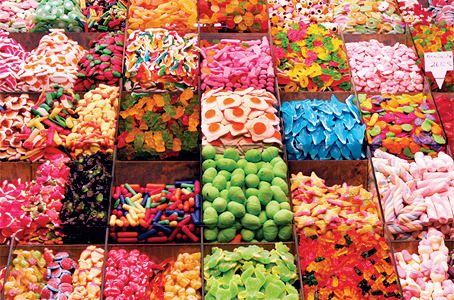 .
Dear readers: In response to our post Eight design tips for the Web, reader Jay Leek sent the following note, which is worth a post of its own.
—————
Jay writes: This is a great primer on visual literacy for the Web. As you point out, many of these tips should be familiar to print designers, but their disciplined application has never been so critical. Many of the rules of print design were just asking to be broken (always intentionally and beautifully, of course!). The Web, for all of its incredible flexibility, actually demands more discipline from the designer.
So I started musing on this idea and a bunch of thoughts came to mind. This brief note is just to say that the following ideas need a lot of baking, but having written them, why not send them! Pretty much stream of consciousness from here on out . . .
Funny. All through my print career I found restrictions freeing. A set of fonts and a few required images would result in an explosion of inspiration. A blank sheet of paper, on the other hand, well, you know about those! Now we have the Web, the most versatile medium in history (blank sheet of paper cubed?) and we must be more limited than ever in our approach to its use. There must be an inverse equation in that somewhere.
When you can do anything, you must (or will?) do nothing. When you can do nearly everything, you must do very few things. When you can do three things, you must do at least nine things with them (as much with them as you can, anyway). When you can do nothing, is everything possible?
Blank sheet of paper = paralysis = can do nothing = everything remains possible . . . hmmmm . . . .
—————
Readers, what do you think? Do you find unlimited options liberating or paralyzing?
.