Lori Starr writes . . .
Hi John,
The hardest part about design is the client.
Have you ever said that?
I can't believe their taste.
I was asked to design a logo for a riding therapy for children.
I decided to do something clean, tasteful and uncluttered.
Do people understand that the logo does not have to tell the entire story?
Look at the very bottom of this e-mail. I mean, she has the world, a horse, all those kids and a wheelchair!
I just don't get it. Obviously, I didn't finish the job, but how do you convince people they don't have to have every thought element in the logo?
Here is her initial sketch . . .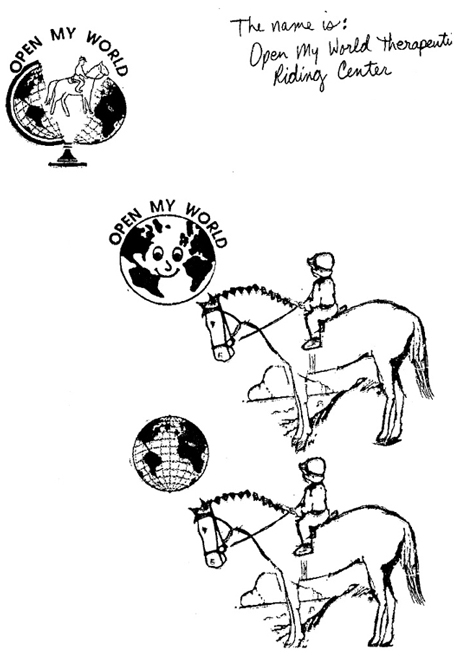 Here is my design . . .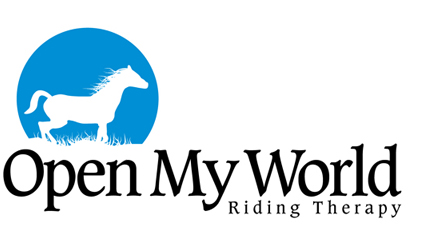 . . . and my accompanying notes to her . . .
This is a very clean design that is very flexible because there are few lines involved. Think of all the applications you will be placing your logo on. Do you want to embroider it on a T-shirt or a hat (which would be good for riding in the sun)? Do you want to place it on a banner, signs, printed pieces, buttons, water bottles, pens etc.?
Here is an alternative that I offered . . .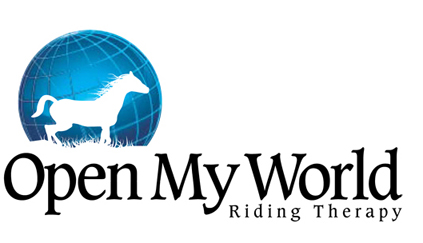 . . . and my notes . . .
Alternate concept with the globe behind it. This one is a lot more intricate, with the lines of the globe. Be aware of how it will transfer to any applications you may want to place it on. If you're using it only on paper or printed pieces, it will not be a concern. I just want to mention the other options in case you want to apply the logo to them.
And here's what she ended up with!!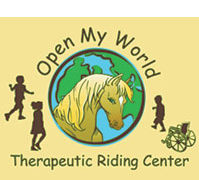 ——————–
Lori, I'd say she didn't actually want a logo. She wanted a little story.
John
——————–
How do you help the client see it?
It seems that so many of them want it all too literal.
Trying to convince them that all of those elements don't have to be in their logo is like beating your head against the wall.
I wouldn't feel good creating the logo she ended up with. I don't even think I could do it, because it just isn't right.
Lori
——————–
First, you have to be sure that your solution is better. In this case, your logo is "cleaner," but hers is more inviting. Her horse has eyes and an expression that I can connect with, the wheelchair arouses compassion, and the children running toward the horse, along with the headlines, tells me unmistakably what this place is about. If I were flipping through the Yellow Pages and saw these two logos side by side, I'd phone hers.
Her image feels warm, nurturing, enfolding, exactly the things that I'd want in therapy. Yours feels cool, even cold, and somewhat distant. The point of your image appears to be the horse out there in the wind. The point of hers appears to be children being healed — and thrilled.
So this is a case where story trumps graphics.
A brilliant logo will capture the story in a "simple, clean" mark, but that is extremely difficult to do.
John
——————–
I just think hers has too many elements in it, and I quite frankly don't like it.
I see your points, but it looks very unprofessional to me.
Thanks for the thoughts.
Lori
——————–
It looks unprofessional because it is unprofessional. She's an amateur. But she knows her story. The professional's job would be to express her story in a "professional" way, which didn't happen here.
The word amateur, by the way, originated as the Latin word "amare," which means "to love."
John
——————–
I like getting your feedback.
It shows me that I need to pay more attention to what the client is saying and what "their" needs/intentions are rather than what I am thinking their needs should be.
And I guess the moral of the story is to meet in the middle.
I do get the fact that mine was more corporate looking as opposed to the warm and fuzzy feel.
This is very insightful.
I will remember this the next time I work with a client.
Thank you for taking your time to write about it.
Lori