Five minutes on the Ultra Music Festival site is enough to convince you that logos can sometimes be made just for the fun of playing with type . . . and that they'll work just as well as those made with lots of painful nuance and "deeper meanings."
Below are screen shots from the festival's 2014 trailer. Each is the logotype of an artist, centered against a desaturated, electronic-beat video. Note in every case that the logo has been simplified to flat white (no colors, gradients, shadows, etc.).
What I like is the "who-cares-what-this-means?" way that many of the images have been developed. This is play. Some are beautifully refined, others are mashups of typographic affectations, unexpected lines, arbitrary angles. All work within the genre. More on this in a minute.
———-
Afrojack  Appears modded from a geometric face similar to (but not) Futura Bold. Why the fiesta of changes — cuts here, angles there, even a swash? My guess: hey, it was fun . . .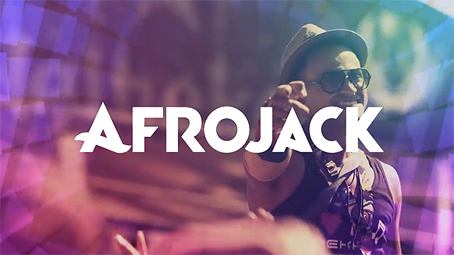 Alesso  Dragging a paintbrush . . .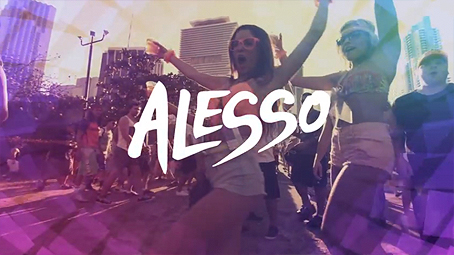 Armin Van Buuren  Helvetica bold caps, boxed. Would you associate this with music? Not normally, but . . .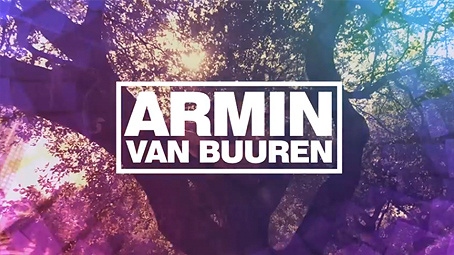 Avicii  Based on Avant-Garde. Straight lines and a circle with truncated A and V terminals. Exactly the same space between each letter, measured at the bounding box. Never do this at a type conference. In real life, it looks like pieces of an alien language . . .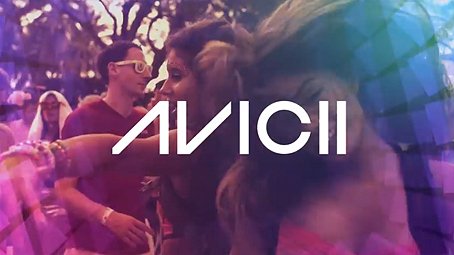 Carl Cox  Round, refined letterforms. I like the curving line in the c's. Why's it there? Don't know, but it adds a focal point of detail. Also works without the lines . . .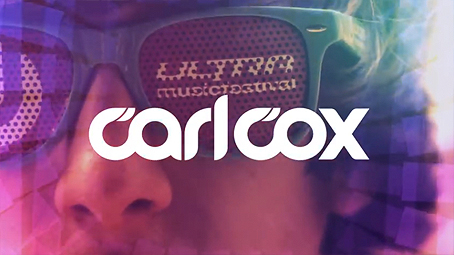 Eric Prydz  Another Avant-Garde-based logotype, this one with tight, excellent letterspacing. Thirty-degree angle truncates both E and Z. Meaning? Who knows, but it adds an edge . . .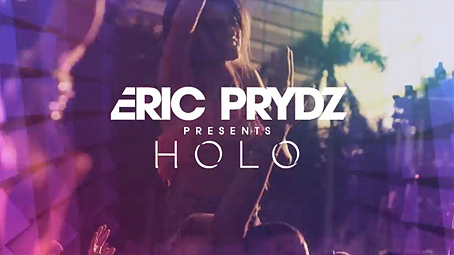 Hardwell  Oddly industrial, but like the others, they're playing with the letters they have, in this case connecting straight verticals with a horizontal bar . . .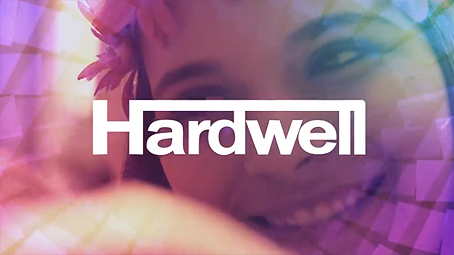 Kaskade  Unique in this group. One typeface minus its counters, two letter sizes, outlined and overlapped. Party down! . . .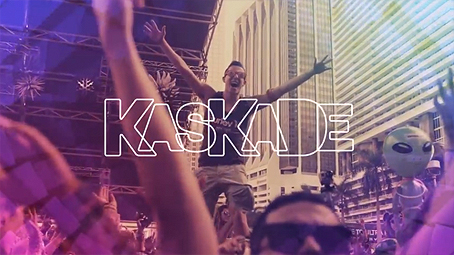 Krewella  All angly and slashy, probably drawn from scratch or almost . . .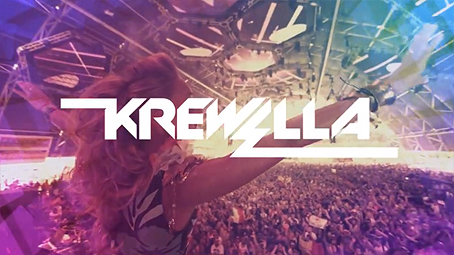 Tiësto  My favorite. At first I thought the lines were purely decorative, like Carl Cox. Then I realized they formed the umlaut. Functional fun . . .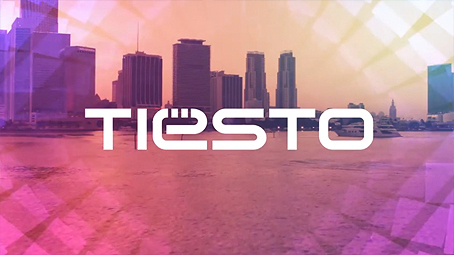 One might argue that this is not "real" life, and that these images work only because of their young, high-energy context, within which everyone understands what they are. But I'd disagree. Plenty of mainstream logos have been created in exactly this way.

What I like is their authenticity; none is over-thought, overwrought, or pretentious. Being new to the genre, I will say that I'm surprised by the prevalence of geometric faces Avant Garde and Futura, plus Helvetica. Clean, pure, not classically associated with music. I like.
Seeing these took me back to college, when the first Moog synthesizer was opening the doors to electronic music. In those formative years, I'd happily experiment with type (endlessly!) for the sake of just watching things form. That delight has not gone away. The fun (and reality) of design is that you can imagine but can't know what a combination of lines and shapes will do until you see them together, in context. So mix away!
The takeaway from this excursion, for me at least, is to spend more time playing. I love playing with type! Your years of experience and discipline come in later, when you evaluate what you've made, modify it intelligently, and meld it into a unified, branded look.