We'd like you to know that our third book, Before & After, How to Design Cool Stuff, will be in bookstores in time for Christmas. We were pleased to sign the contract with Peachpit, our favorite publisher, last Tuesday, the same day we learned that its cover must be finished by June 15.
This June 15.
That's Monday, people.
So as I write, and in a sea of other projects, we're running the how-fast-can-you-design-a-cover? drill for a book whose contents aren't even finalized. No time to explore concepts; just get it on the page and see what happens.
So we could really use your eyes.
The cover is 7″ x 9″, same as our others. What I'd like is a reaction — a Yes, I like it, or, I'd pick that up, or, No, I don't like it. Keep in mind that a book is viewed in two places — in the bookstore at close distance, where you can hold it and explore its contents easily, and online in low res at small sizes where its contents are more difficult to explore.
The job of the cover is to set the tone and pull you in.
Once you've let yourself react to it, feel free to say what you like or not about it.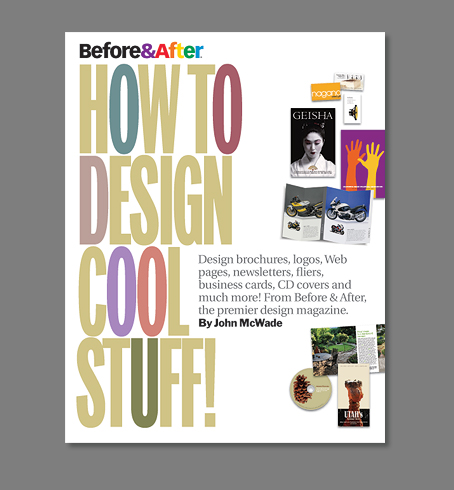 (Click image for a full-size view)
Same thing but bold . . .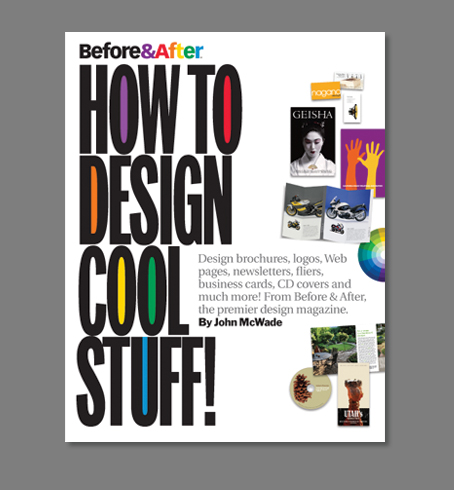 At Amazon size . . .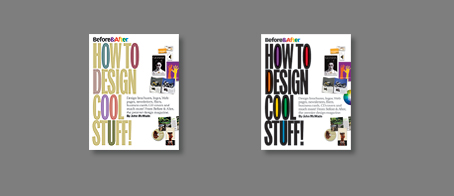 And how books actually look on Amazon . . .

We love reading your stuff! In this case, please keep your comments brief because, well . . . Monday.
—————
June 12, 5 p.m. Pacific Time. Comments closed.
A reader once wrote to me simply to say, "You're a rich man, John McWade." By which he was referring to the trust that so many of you have placed in me, and the fact that I can ask a simple question about my own work and so many are willing to help. Thank you ALL for taking the time to comment; your insights have enlightened me in several important ways. And stay tuned for a followup. With all the cross-currents in these waters, there will be a lot to discuss.